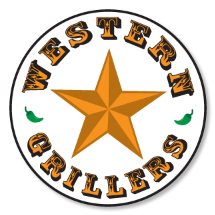 It all started with Western Grillers. Our signature line has become a Texas favorite.
These flavors are perfect for game day grilling, all day smoking and serious barbecue lovers. That's not to say they don't taste great from the oven as well! Western Grillers can be found at most HEB stores and other select retailers.
OvenGrillers are designed for broader flavor profiles and year-round retail sales.
OvenGrillers are packaged for upright grocery freezers and meat department bunkers. Like all Ameripack Foods' Products, these are made from premium ingredients for flexible cooking options. OvenGrillers can be found in multiple Kroger divisions across the United States.
Our Chef Ready Select line is packaged specifically for foodservice opportunities.
Our favorite flavor profiles are packed and priced to provide large foodservice operators a premium center plate or appetizer with virtually no labor at a reasonable price! The Chef Ready Select line is also available under the Sysco Imperial label.