We Make Wholesome Products The Old Fashioned Way… By Hand.
About Us
We have a great team of folks working to provide your family and ours with amazing one-of-a-kind tastes. Our customers include HEB, Kroger, Sysco, US Foods and many more. In addition to our co-packing operations, our own brands include Western Grillers™, OvenGrillers™ and Chef Ready Select™.
We are committed to improving what we do and providing quality food that is safe and consistently pleasing to our customers. We are continually creating new flavors that push the envelope of mealtime satisfaction.  So whether it's lovin' from the oven or goodness from the grill, our products are sure to make your tastebuds smile.
And our 57,000 sq. ft. production facility will allow us to scale up our operations in an instant as we grow and reach more and more of America's fine families.
Certifications and Accreditation
Our facility operates under USDA regulations, FDA regulations and a HACCP based quality system program that is independently audited by third party institutions following Global Food Safety Initiative (GFSI) – Safe Quality Foods (SQF) standards. Under these rigorous standards, we maintain many pre-requisite food safety programs such as Good Manufacturing Practices, Pest and Chemical Controls, Consumer Response System, Allergen Control, Sanitation Processes, Employee Training, Product Traceability and Recall, etc. Finally, supporting quality programs are in place to ensure all products are manufactured to meet pre-established specification parameters including sensory evaluation, product weight inspections, and analysis of physical, chemical and microbiological variables
Thank you for choosing our family to serve your family and, as always, if you have any questions for our team, please don't hesitate to give us a shout!
Sincerely, Team Ameripack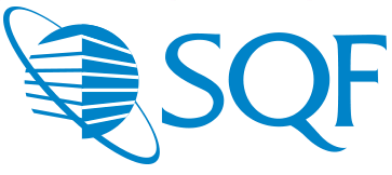 "We are committed to improving what we do and providing quality food that is safe and consistently pleasing to our customers."
– Gregory McMillon